Join Open Neighborhoods and SunGreen Systems on July 30th at 3:00pm for a free webcast to discuss GoSolar.LA and new affordable solar financing programs being introduced by SunGreen.
Representatives of Open Neighborhood and SunGreen Systems will be hosting a free webcast on July 30th at 3:00pm to discuss GoSolar.LA and the affordable solar financing programs being introduced by SunGreen.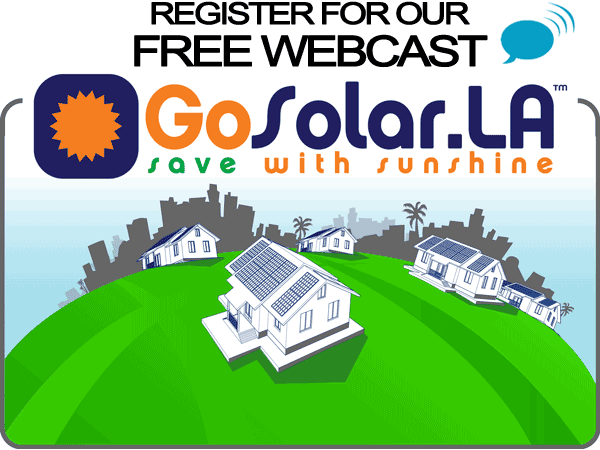 GoSolar.LA is an online marketplace for rooftop solar energy in greater Los Angeles, making sunshine an easy and affordable clean energy choice for property owners. More information at GoSolar.LA.

SunGreen is a solar developer that integrates solar technology, architectural design, real estate development, and construction management skills to deliver customized optimal solar solutions. SunGreen possesses the engineering, construction, architecture, government relations, financing and management expertise required to optimize available roof, land or parking area, financing criteria and energy needs.
Open Neighborhoods specializes in bringing neighborhoods and groups together to go solar, by offering free workshops, online solar assessments, referrals to pre-qualified and vetted solar providers, group purchasing discounts, and financial and other resources. As a Certified B Corporation, Open Neighborhoods has been recognized both for its commitment to social and environmental performance, as well as for offering the lowest cost residential solar PV program in California. The organization is also a steering committee member of the Los Angeles Regional Collaborative for Climate Action and Sustainability.